Peace of Nature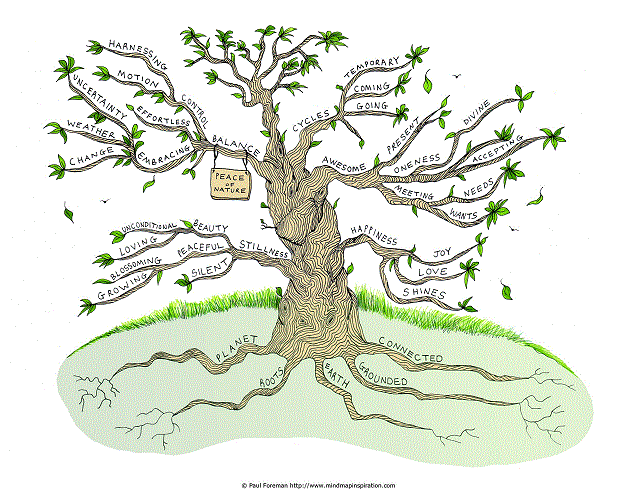 Ever since I was born all around me there have been flowers, grass, open fields, countryside, birds, bees, animals, trees, food growing, seeds shooting, roots planting, seasons changing and weather coming and going – and I have been blind to its beauty.
Perfect orchestration; every day a masterpiece – and I ignorantly dismissed it; didn't even see it, wasn't even aware that I was ignoring it.
The innocent charm of a freshly hatched chick, the swaying willow and the beaming rainbow, all offering unconditional backdrops to the tyranny of thought swirling in my mind.
Now I see, now I know; now I feel. What has been there all along, I unconsciously escaped from and for year after year it remained invisible. The planet has served me since the first day of my life and carries on doing so whether acknowledged or not. Busy on my behalf, in effortless uncertainty, blossoming, growing and harnessing life and love all around me. I spent years not noticing like a mind within a box. A dream within a dream; often a nightmare trapped in heaven. Hell on the inside; fuelled by my thinking.
Once I noticed the inside I began to truly notice the outside; as if for the very first time.
The gaps between my thoughts shone a glimmer of hope, a place of stillness and silence and brief moments of peace. The quieter I become the more I hear it, the silence and stillness both within and without. The closer I look the more I see it and to think that it was there all along.
It has never missed me – I have only ever missed it. The peace of nature; heaven on Earth.
Awakened from the dream, I regret the delay and I am ever thankful for the harmony this invincible warrior offers.
The invincible warrior of nature.
The nature of love.
The nature of freedom.
The nature of peace.
The peace of nature.
See also:
The Smaller Picture Mind Map
Nature without labels Mind Map
Marvel at the beauty of the planet Mind Map
I hope you enjoy viewing my Mind Maps – there are hundreds more planned here at the Mind Map Inspiration Blog plus ongoing creativity and drawing tips. If you are not already subscribed, why not do so now via RSS or Email
Also available: E-Books designed to help you create stylish and artistic mind maps of your own.
If you know someone who would enjoy this post and others here at the Mind Map Inspiration Blog please share with them.
Follow me on Twitter @mindmapdrawer